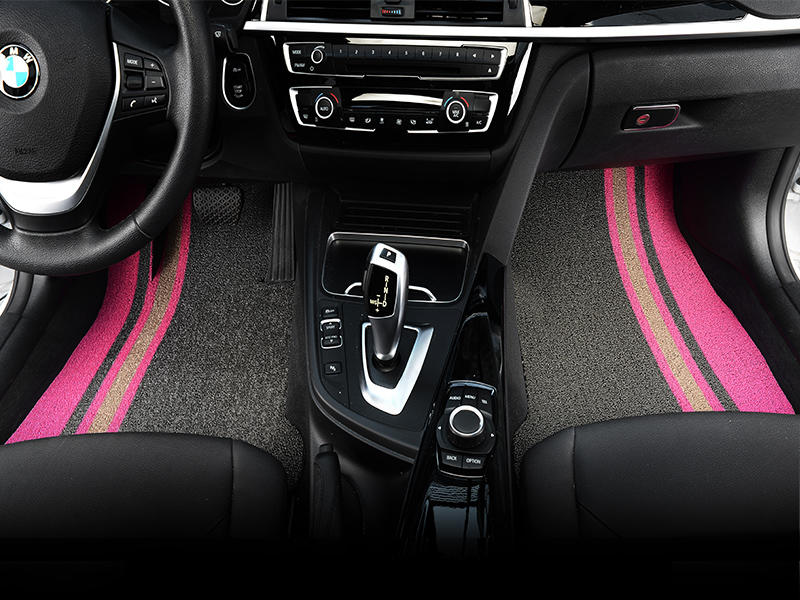 Car mat grey foundation
| | |
| --- | --- |
| Location: | China |
| Business Type: | Manufacturer, Exporter |
| Brands: | OEM |
| Certificate: | BSCI |
| Model: | None |
| Payment and delivery terms: | T/T, 30% deposit, the balance sees the bill of lading COPY |
| Minimum order quantity: | Minimum order quantity: |
| Price: | Consulting Service |
| Packing details: | according to customer requirements |
| Delivery time: | 45 days |
Car mat gray foundation knowledge development
What Role Does the Gray Foundation of Car Mats Play in Shaping Automotive Interior Design?
Neutrality and Versatility
The gray foundation of car mats holds immense value due to its inherent neutrality and versatility. Gray serves as a neutral backdrop that can seamlessly blend with a wide range of interior color schemes, from vibrant palettes to muted tones. This adaptability allows automotive manufacturers to cater to diverse consumer preferences while maintaining a cohesive and visually pleasing interior. The gray foundation, acting as a canvas, empowers designers to experiment with other elements such as stitching, patterns, and edging to create unique and personalized interior spaces.
Elegance and Timelessness
Gray is often associated with sophistication and timelessness. Its understated elegance can elevate the overall perception of a vehicle's interior. This is particularly relevant in the luxury automotive segment where a refined aesthetic is of paramount importance. The gray foundation of car mats, when combined with high-quality materials and craftsmanship, can contribute to a sense of opulence and luxury, enhancing the vehicle's overall brand image.
Resilience and Practicality
Automotive interiors are subject to a variety of environmental factors, including dirt, moisture, and wear. The gray foundation of car mats is not only chosen for its aesthetic appeal but also for its practicality. Gray has the ability to conceal minor stains and dirt better than lighter colors, maintaining a cleaner appearance for longer periods. This resilience to everyday wear and tear contributes to a more durable and low-maintenance interior, aligning with the needs and preferences of practical-minded consumers.
Contrast and Design Accents
Gray serves as an excellent foundation for creating contrast and highlighting design accents within a vehicle's interior. Whether through contrasting stitching, logo embroidery, or other design elements, the gray foundation of car mats provides a neutral backdrop that allows these accents to stand out. This interplay of light and dark, subtle and vibrant, adds depth and visual interest to the interior space, enhancing the overall aesthetics.
Integration with Technological Elements
As automotive interiors increasingly incorporate advanced technology, the gray foundation of car mats can contribute to creating a cohesive and harmonious environment. Gray complements the sleek and modern look often associated with cutting-edge technology. This integration can be particularly effective in vehicles equipped with digital displays, touchscreens, and ambient lighting, where the gray foundation helps create a seamless transition between technological components and interior design.
Market Trends and Consumer Preferences
The choice of gray as a foundational color for car mats is also influenced by evolving market trends and consumer preferences. Gray interiors have gained popularity as they offer a balance between understated elegance and contemporary aesthetics. Manufacturers are responding to this demand by providing a wide array of gray options that cater to different shades, textures, and finishes. This adaptability allows consumers to align their vehicle's interior with their personal style, further reinforcing the gray foundation's role in shaping interior design.
the gray foundation of car mats is far from being a mere detail; it is a design choice that holds substantial influence over the overall aesthetics, practicality, and adaptability of automotive interiors. With its neutral canvas, resilience, and compatibility with diverse design elements, the gray foundation of car mats plays a pivotal role in shaping the future of automotive interior design. As design trends continue to evolve, manufacturers will undoubtedly harness the potential of the gray foundation to create interior spaces that resonate with consumers and reflect the industry's ongoing pursuit of innovation.
How Does the Utilization of a Gray Foundation in Car Mats Reflect Evolving Industry Trends and Consumer Preferences?
Minimalism and Timelessness
The choice of a gray foundation in car mats resonates with the trend towards minimalistic and timeless design aesthetics. Gray is synonymous with understated elegance and offers a clean, modern look that is not bound by passing fads. As consumers increasingly seek enduring design elements that transcend trends, the gray foundation provides a neutral canvas that complements a variety of styles while maintaining a sense of sophistication.
Sophisticated Adaptability
Gray's versatility is a driving factor in its adoption as a foundational color for car mats. With shades ranging from light to dark, warm to cool, gray can be tailored to suit diverse interior color schemes. This adaptability is pivotal in an industry that aims to cater to a wide range of consumer preferences, allowing automakers to create interior spaces that are both harmonious and visually engaging.
Seamless Technological Integration
The automotive landscape is rapidly integrating advanced technologies, from infotainment systems to driver assistance features. The gray foundation of car mats plays a crucial role in seamlessly incorporating these technologies into the vehicle's interior design. Gray's neutral backdrop complements the sleek surfaces and modern aesthetics of digital displays, touchscreens, and other tech-centric components, resulting in a cohesive and integrated driving experience.
Consumer-Centric Customization
Personalization has become a defining factor in consumer choices, and the gray foundation aligns perfectly with this trend. Automakers understand that consumers desire vehicles that reflect their unique personalities and preferences. The neutral gray foundation serves as a blank canvas that allows for customization, enabling consumers to add their personal touch through accents, patterns, or even contrasting colors, thereby creating a sense of ownership and connection with the vehicle.
Reflecting Eco-Conscious Values
The automotive industry is increasingly under scrutiny for its environmental impact. Gray's subdued and neutral appearance aligns with sustainability and eco-conscious design, conveying a sense of responsible consumerism. As consumers grow more environmentally conscious, the adoption of gray foundations in car mats can signal a manufacturer's commitment to responsible design choices and align with consumers who prioritize eco-friendly products.
Cross-Segment Appeal
Gray's universal appeal extends across vehicle segments, from compact cars to luxury SUVs. Its neutrality avoids polarization and caters to a broad consumer base. Whether for family-oriented vehicles or high-end luxury cars, the gray foundation adapts seamlessly, making it a practical choice for automakers seeking to maximize their market reach.
Cohesive Design Philosophy
Automakers are increasingly adopting a holistic design philosophy that extends beyond individual components to the entire vehicle experience. The gray foundation in car mats contributes to this philosophy by enhancing interior coherence and consistency. By providing a neutral starting point, manufacturers can ensure that the overall design narrative remains intact and compelling.
the utilization of a gray foundation in car mats is not just a design choice; it's a reflection of the automotive industry's responsiveness to evolving trends and consumer desires. Gray's minimalist elegance, adaptability, and ability to integrate with modern technology align it with the demands of a changing consumer landscape. As automakers seek to balance tradition with innovation, the gray foundation stands as a testament to the industry's commitment to creating vehicles that resonate with the preferences and sensibilities of today's diverse and discerning consumers.